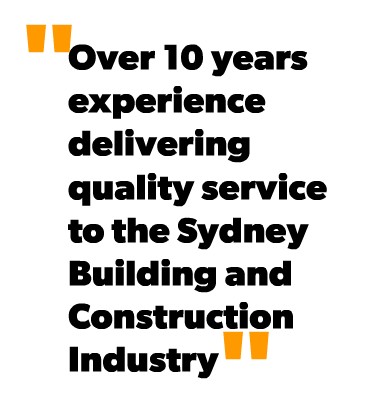 Noble Works Australia have been providing Labour Hire to the Sydney area for over 10 years. We pride ourselves on the quality of our labourers and our last minute request fulfilment. Our experienced and skilled labourers all come with a 'can do' attitude and willingness to get the job done.

Over the many years of growth and expansion we have become much more than just another labour hire company. Our expertise in the Building and Construction Industry has seen us diversify Demolition, Commercial Fencing, Temporary Fencing, Rubbish Removal and more recently Excavation to our ever growing list of services.

Whilst running our own contract jobs we trial most labourers before placing them on our client's jobs. This ensures that our valued clients are getting the best possible fit for their project. This method has received positive feedback from both our labourers and clients, labourers get the chance to come in and meet the team and our clients know they are getting hard working labourers.

Our contract work and labour hire placement has seen us on many high profile construction sites across Sydney including Centennial Park, Sydney Opera House, Sydney Equestrian Centre, Fox Studios, The International Towers Sydney (Barangaroo), Royal Botanic Gardens, Sydney Uni, UNSW, UTS, UWS, as well as many Hospitals, Schools, TAFEs, Shopping Centers, Police Stations, Fire Stations, Juvenile Justice Centres, League's Clubs, Banks, Hotels, Bars and Sydney Train Stations.

With all the manpower, tools and equipment needed, Noble Works Australia are more than ready to tackle your project first hand or provide you with the labour required to meet your targets.